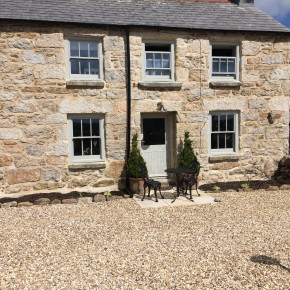 Renovating a dilapidated Cornish cottage using hydraulic lime mortar to rejuvenate the aesthetic and cure the damp issues. Carefully hiding years of neglect and botched renovations to create a beautiful family home.
We were asked by a fantasy writer if we could build him a garden wall that wouldn't look untoward with a golem standing on it or a hobbit walking through. The door is designed around hobbit hole in The lords of the rings. The alcoves and stone work are beautifully done. The client is yet...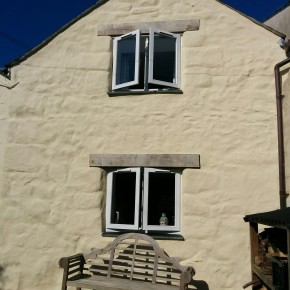 Bag rub render or ragging is a brilliant way to create a beautifully traditional breathable render. It can hide a multitude of sins such as previously botched opening infills, damaged stone work, cement lintels or even block extensions. Historically almost all Cornish granite buildings were ragged then painted in milk paint .  This created a...