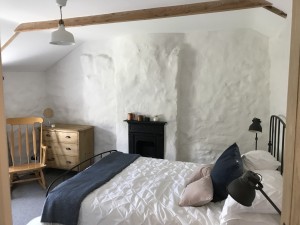 Master bedroom with reclaimed victorian fire place.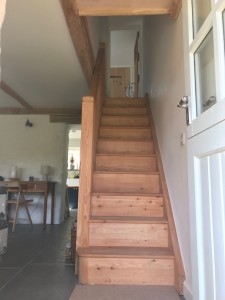 All the timber in this property came from a locally fallen tree.
All structural timber, stairs and porch out of the same tree.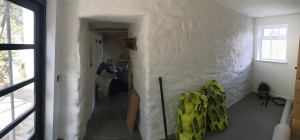 the second room downstairs with a new opening to the courtyard .

View of the main room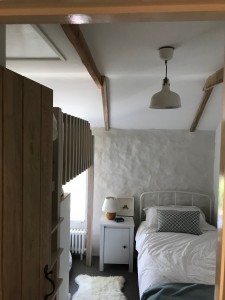 Second bedroom. With crafty second bed.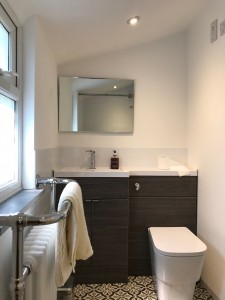 Downstairs wet room.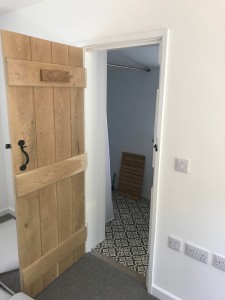 Doorway to wet room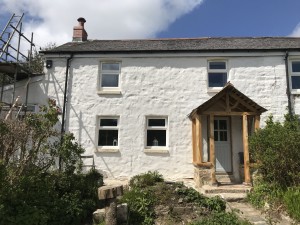 Outside almost finished.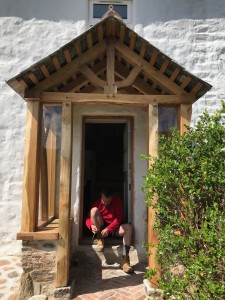 Colin in the locally sourced timber porch.