We have recently finnished ragging this lovly farm house. We also replaced a few of the slate cills. After a couple of months curing time we will be painting it with a hydrophobic lime wash.
At the moment we are weathering the storms lime pointing the interior.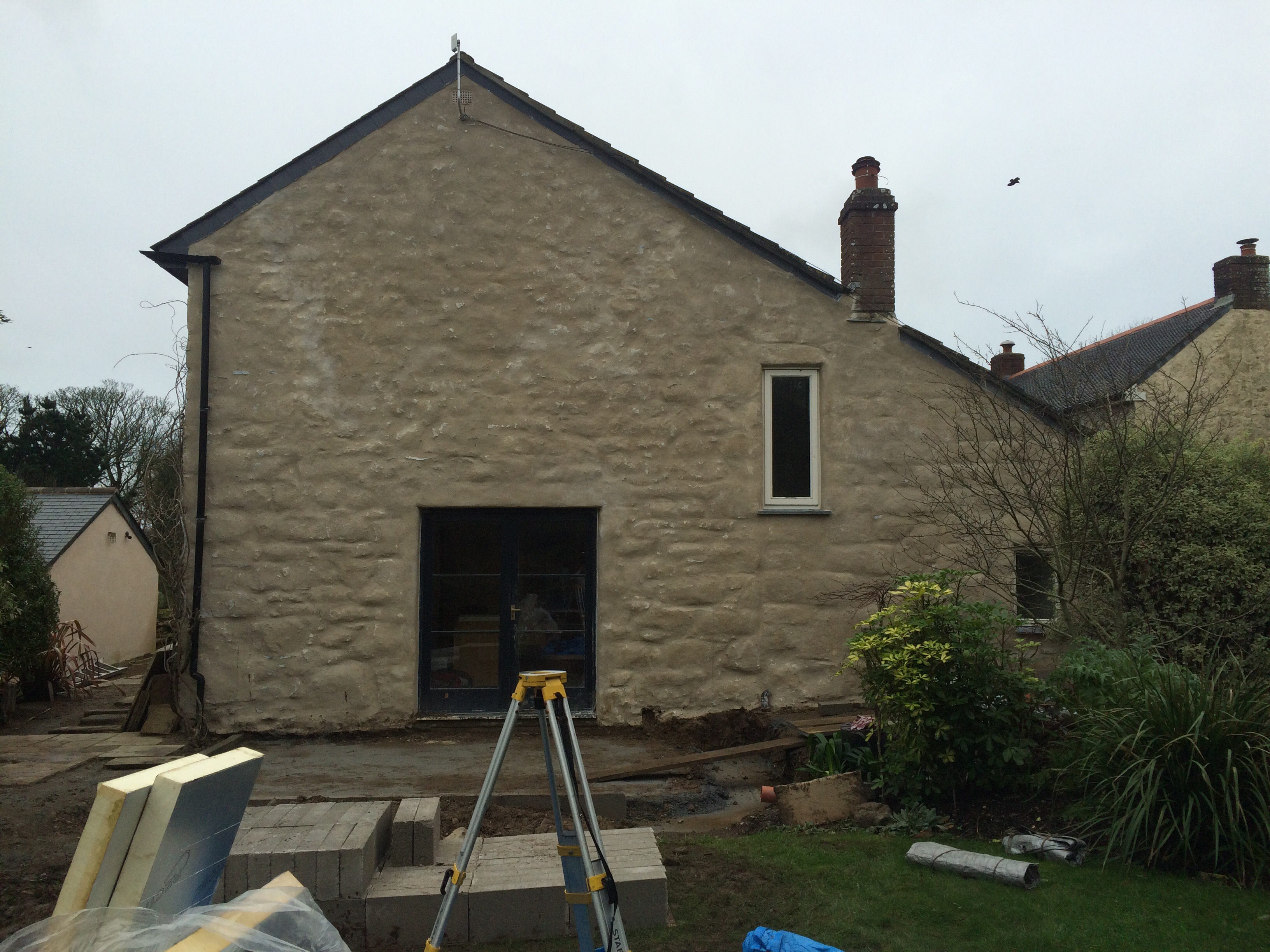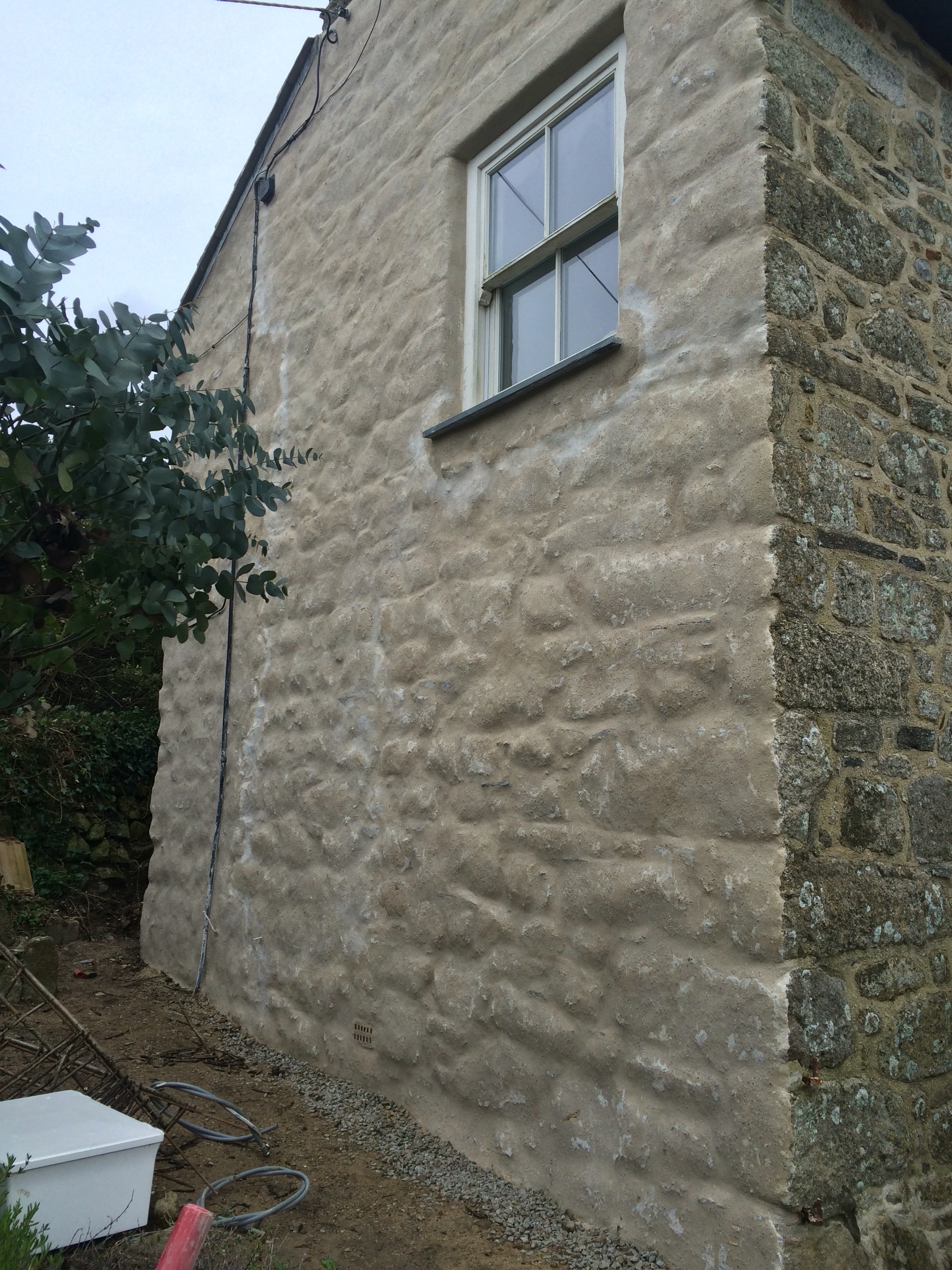 It was lucky to have some nice warm indoor work to do. It's been wet and windy since christmass.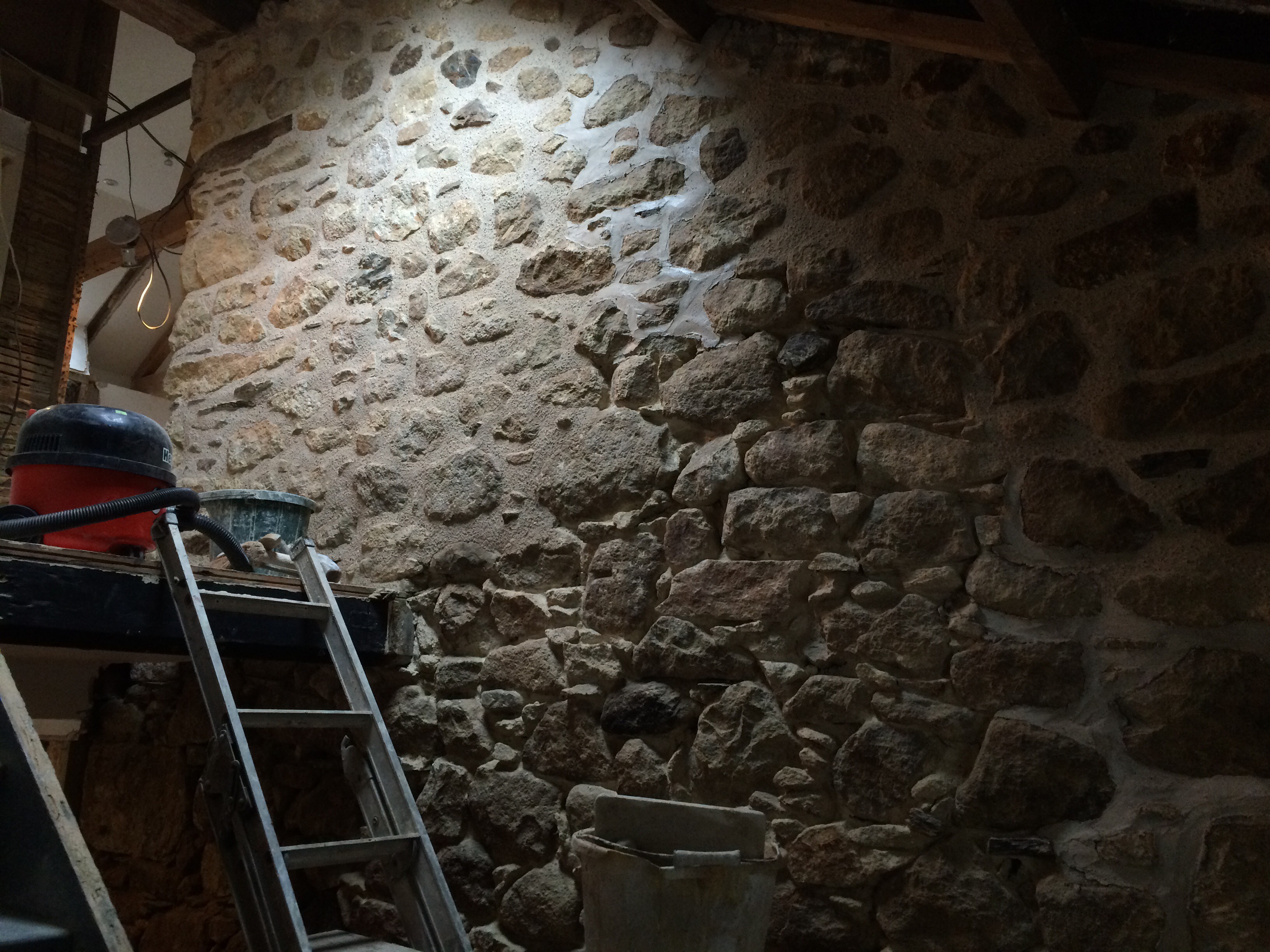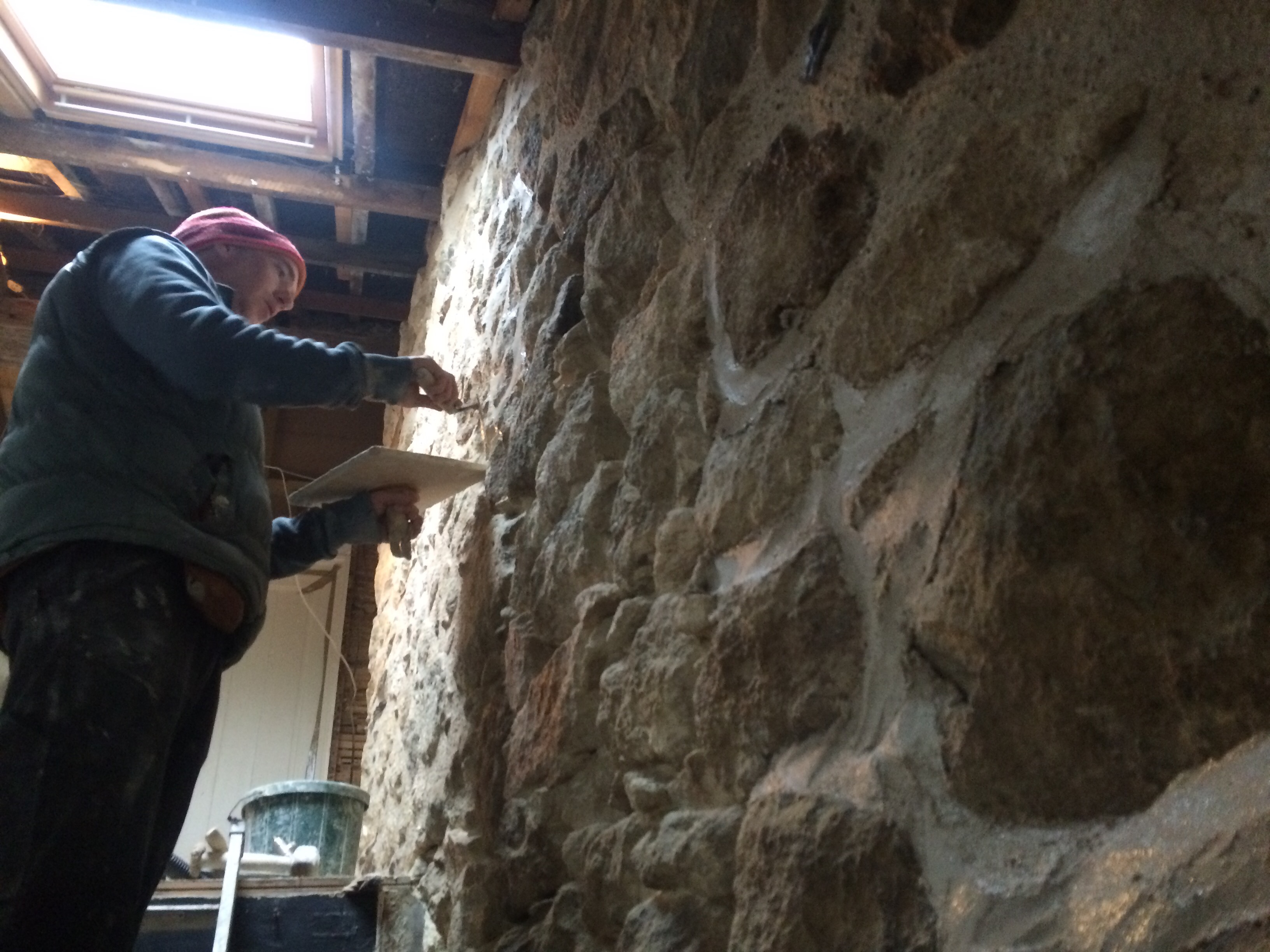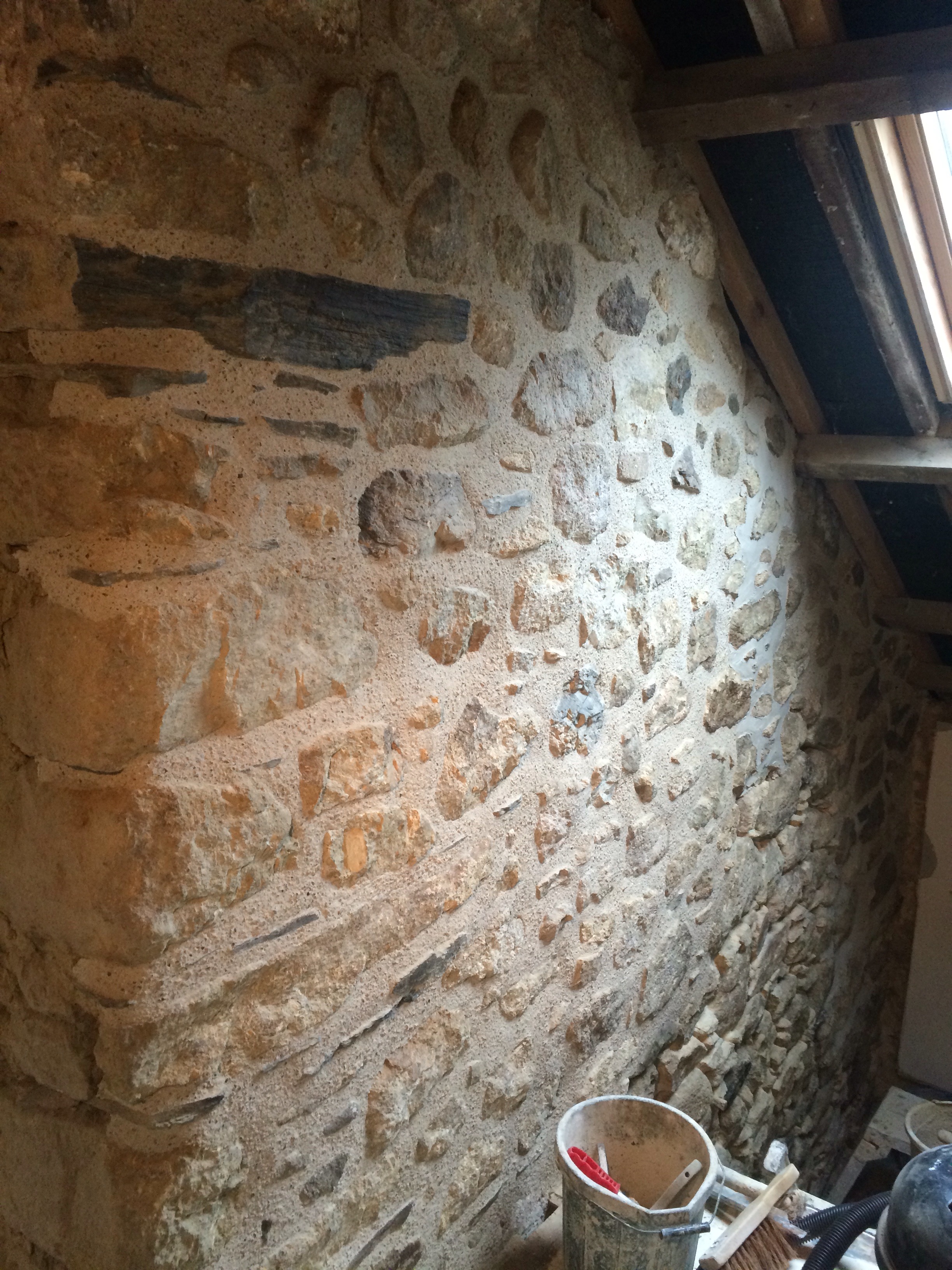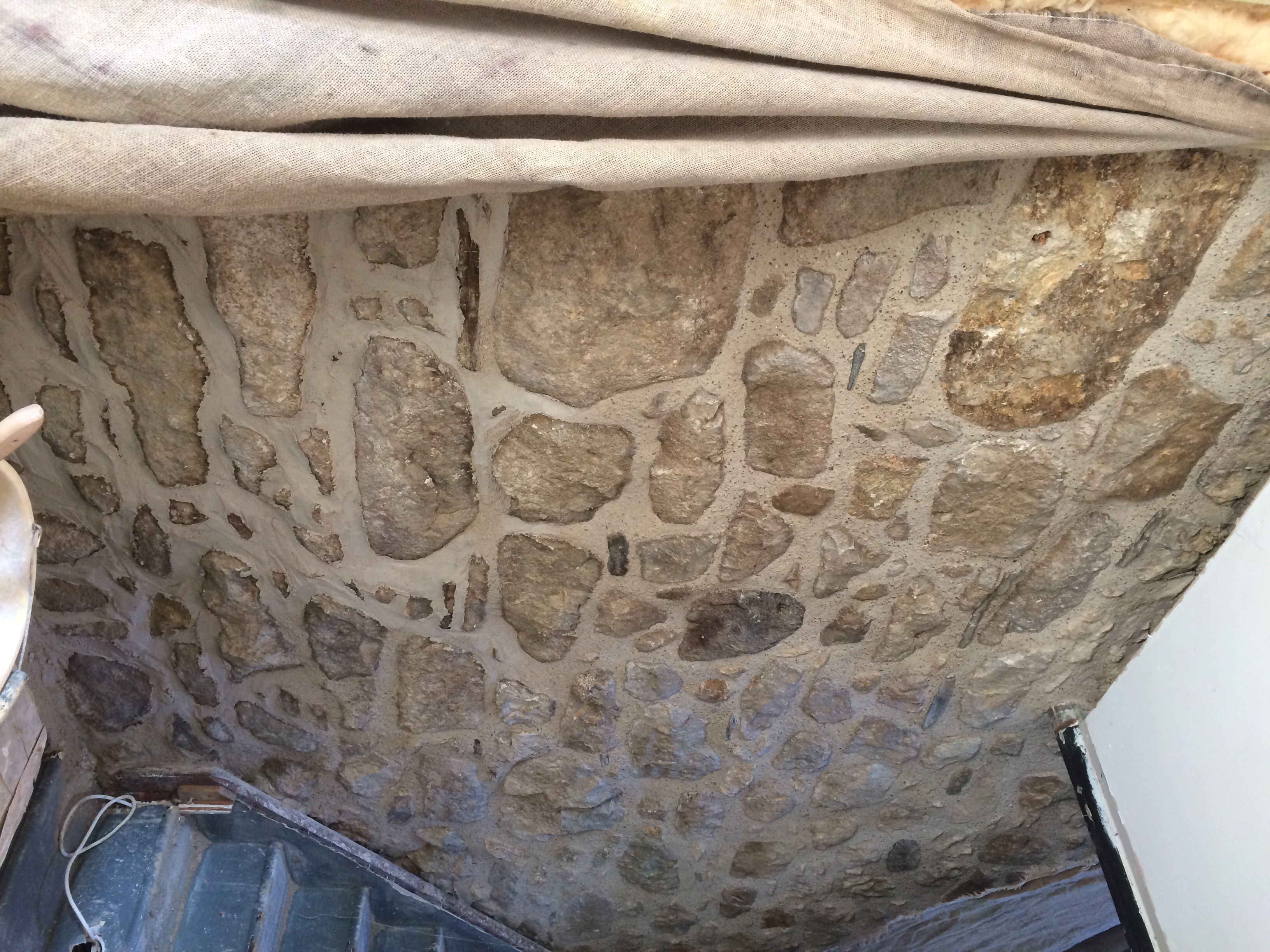 We repointed the inglenook. The lintel was an absolute beauty.
We acid etched it to bring out the beautiful colours and Quartz crystals.